May 2021 | Written by Maribeth Griessel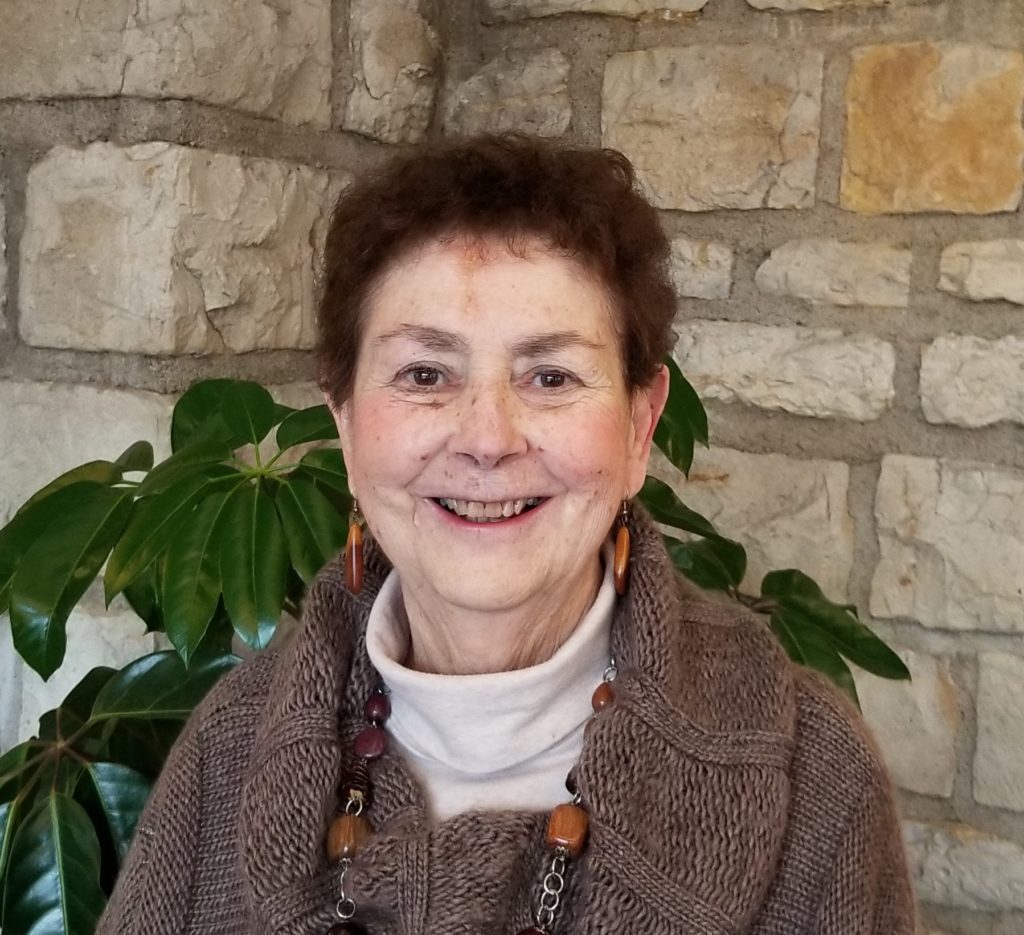 Only 24 hours in a day, 365 days in a year….so it is amazing that one special lady has managed to live such a busy and interesting life!  Condensing it into this brief article is quite a challenge, but it is our pleasure to perhaps share some highlights with you, our readers.  Pat Daniels is a retired elementary school teacher, with five years teaching kindergarten, one year with 4th graders, and approximately 27 years in 2nd grade.  Not surprisingly, she ultimately enjoyed teaching the children of some former students. One child Pat instructed in 2nd grade later returned as a student teacher in her classroom.
"Let's start at the very beginning", as Julie Andrews would say. Pat was born in Guayaquil, Ecuador, her grandfather being the first British businessman to go there, and her mother being born and raised there.  Pat's dad traveled to Guayaquil, working for a division of what would become Exxon, on an oil exploration team. He remained in Ecuador for five years, during which time he married, and he and his wife welcomed a lovely little girl. After leaving Guayaquil, the family lived briefly in Rapid City, SD, Dayton, OH, and Miami, OK. Pat's father was then employed with TWA and they moved to Kansas City.
Her family grew to include two younger brothers, one of whom has passed away. The youngest, by ten years, lives nearby in the New Mark subdivision. Prior to moving to the Northland in 1954 and joining Gashland, the family belonged to Colonial Presbyterian, though it was initially called Boone Presbyterian Church. Pat's parents were charter members there.  When the family moved north of the river to be closer to her father's work, Gashland was recommended to them as a new church home. (Other than a few years when employment took her elsewhere, Pat has remained at this church.) Ms. Daniels began her freshman year at North Kansas City High School soon after moving to the Northland. After graduating from Northtown, she moved on to Central Missouri State College (which later became Central Missouri State University, and more recently has become the University of Central Missouri) earning her education degree.
God has blessed Pat with three children. Her older daughter, Cheryl, lives primarily in Lee's Summit, but is spending a great deal of time at the University of Nebraska working on a post doctoral degree in chemical engineering, and is mother to Pat's two granddaughters. Younger daughter, Kim, lives in Springfield, MO, and works for a company that helps consumers gain a release from timeshare contracts.  Son, Matt, and his wife live in Mapua, New Zealand, where he works with geographical engineering systems.
Pat enjoys doing cross stitch and reading good mysteries and both historical fiction and non-fiction books, though how she finds the time is a good question. Her history of volunteerism at GEPC is more than enough to completely fill anyone's schedule!  Having served two terms as an elder plus one as a deacon, for many years in the past, (pre-Covid!) she has, at various times, worked in the kitchen for Wednesday night dinners; served communion to shut-ins; provided transportation through Compassion Wheels; volunteered in the office; taught women's daytime circle; helped with youth activities (when her children were in the group); taught Sunday School; and served as a counter. For many years she helped with VBS, one year sharing leadership duties with Marta Hedgecorth and Ginny Neemann. Pat has helped with rummage sales, one year being in charge, along with Lucy Hirsch.  Ms. Daniels and Marion Anderson produced the most recent church cookbook. She has served on two pastoral search committees, including one for Ritchey Cable (thank you, Pat!)  "My major gift is 'helps'…I just enjoy being in the background and helping out."
An avid traveler, often with former school classmates, she enjoys road trips, visiting such diverse locations as New England, Natchez Trace, Virginia, Georgia, Colorado and Wyoming, plus far flung locales in Alaska, Hawaii, The British Isles, New Zealand, Australia, Fiji, and of course Ecuador.
Favorite scriptures include Isaiah 40:6 and 31; Philippians 4:6; I Peter 5:7 and Proverbs 3:5,6. "I am very thankful that I'm a Christian and have lots of Christian friends. I KNOW the Lord! And I appreciate my church, they're such a loving, caring body of believers!"