Kid Zone meets on Wednesday evenings from 6:45-8:00. Ages 4 years old through fifth grade students meet in the Chapel to sing songs about God and play along with instruments. After singing the students divide by grade level with preschoolers through 2nd graders going with Rachael Adams and Gwynne Fisher for a Bible lesson. Barbara Ryczek and Eric Adams lead the 3rd-5th graders to learn important Bible verses. After 20 minutes, both groups stay with their teachers and rotate rooms. The younger children start learning Bible verses while the older students study a Bible lesson. The final rotation is a time of activities and games where all grade levels unite. Eric Adams leads our Chapel music and sports activities. Our session ends with a final song and each group coming up for special treats and prizes.  
Students accumulate points by memorizing Bible verses, attendance and bringing friends. Twice in a school year students are able to spend their accumulated points at the Kid Zone Store. There are toys and gifts that can be purchased for parents and for themselves. The store times are in December at the end of first semester and May at the end of second semester. Donations for the Kid Zone store are always welcome.  Thank you for your support.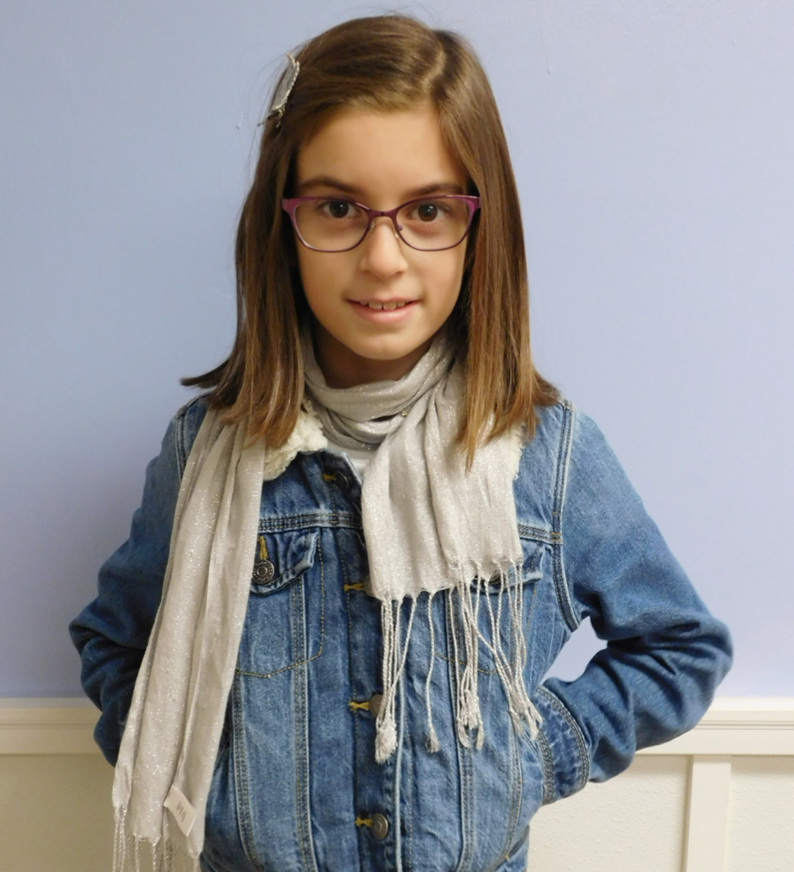 Q&A With Olivia
1. What is your favorite thing about KidZone and why?
The games. There is always a surprise!
2. What do you like to shop for at the KidZone store? 
Bookmarks, cute doll stuff, and Christmas tree ornaments.