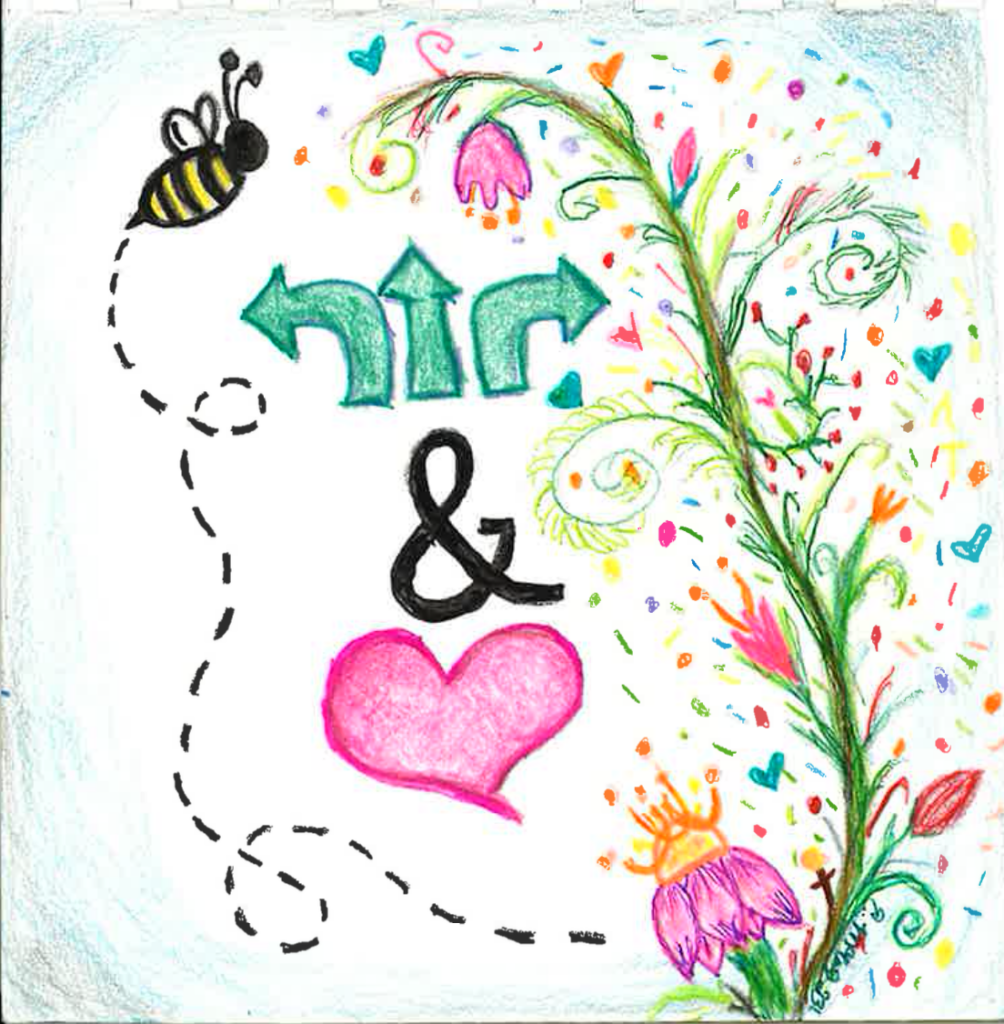 I created this piece with colored pencil and markers to highlight what I have learned through my journey with scrupulosity. Scrupulosity is a brain disorder I was born with that has ego-dystonic obsessions (i.e. intrusive thoughts, impulses, and behaviors that are felt to be repugnant, distressing, unacceptable or inconsistent with one's self-concept) related to God and morality followed by compulsions (purposeful physical and mental behaviors and actions performed) to try to relieve the anxiety from the intrusive thoughts. You will notice a vine in this piece on the right hand side. It is representative of my journey, and has a cross at the foundation. This represents my life and shows where my foundation has always been even when I couldn't see it: in Christ alone. Over my 32 year battle with this illness I have learned that, since Christ is the foundation of my vine, I can indeed "bee" uncertain and loved. Everyday I take a leap of faith; my vine is full of fruit in all different life cycles and seasons, yet I remain deeply rooted in our Almighty Father. I have discovered that the more I rely on Christ, the less uncertainty I have in the things of this world, and the more at peace I am with my own life. May we all "bee" uncertain and know that we are beloved. 
If you want to see more of Erika's art, visit her website at https://linktr.ee/scrupulocd_kc!
What do you see?
What do you notice? Colors, patterns, shapes? Where do your eyes immediately go to or keep returning back to?
Is there anything that surprises you in this piece?
John 15:4-5 says "Abide in me, and I in you. As the branch cannot bear fruit by itself, unless it abides in the vine, neither can you, unless you abide in Me. I am the vine; you are the branches. Whoever abides in Me and I in him, he it is that bears much fruit, for apart from me You can do nothing." How does reading this Scripture change how you look at this piece? How might this piece help you read this Scripture in a new light?