Local Missions:
Camp CUMCITO
May 2023 | Edited by Steve Moberg
      For Kansas City children who've faced some of the hardest circumstances, you can make their lives better.  It starts with a life-changing stay at Camp CUMCITO (City Union Mission's Camp in the Ozarks).  Founded in 1935, the camp sits on 600 acres near Warsaw, MO, and offers a one-week summer Bible camp experience to 400 children and teens, ages 4-16.  Swimming, hiking, crafts and cookouts fill the day, while Bible teaching, drama, songs and campfires give new hope to the campers.  Counselors and volunteers surround these youth with love and offer Christ-centered guidance to many who will experience God for the first time.
      Camp CUMCITO prioritizes those who couldn't pay to go to a camp otherwise.  The children come mainly from urban KC and rural Benton County (where the camp is located).  Most campers only pay a $5 registration fee.  This is made possible by generous volunteers who staff over 400 positions each summer, and donors who help cover the costs for the campers.
      Last summer, two of those volunteers came from Gashland.  Alex Overton and Cooper Cable both served as Assistant Counselors.  Alex said, "That meant that I would stay in the cabin with campers and guide them through their activities for the day."  Cooper elaborated, "I was with the kids 24/7 for about a week. It was a lot of typical summer camp things. I helped get them ready for the day, hung out with them at our activities, ate meals with them, went to the lessons and helped teach them about our Lord."
      Both Alex and Cooper enjoyed the experience enough that they have signed up to help out at Camp CUMCITO again this summer.  Alex said, "The thing I enjoyed most was just hanging out with the campers, whether that be in the pool or another one of the activities.  It was not only fun but also let me bond with the campers." Cooper enjoyed "just getting to see these kids who don't come from the best situations in life, come close to Christ and learn about His provision for them.  Also being able to guide them in that area, and getting to share stories about my relationship with Christ."
       Asked if anything surprised him about the camp, Cooper said, "Yeah for sure!  I think just the toll it would take on me – like those kids have endless energy!  And I'm still young and I like to think I can handle that.  But this was on a whole different level of just pure energy and excitement.  But when you are able to channel that energy to the right areas, you see them accomplish things together that make you proud as their leader."  Alex added, "What surprised me about the camp was how well the chapels were managed. They made them easy and fun for the kids while also delivering the message of God in an efficient and effective way."
      Both young men are looking forward to going back this summer.  "I'm looking forward to seeing a couple of my campers again as well as staff members I won't have seen in a year," explained Cooper.  "But also I am trying to get some friends to do it with me so I'm looking forward to them experiencing this for the first time."  Alex said, "I look forward to meeting new campers and making their camp experience as fun as it can be, while also being part of their journey with Christ."
      City Union Mission refers to their camp volunteers as missionaries.  And, yes, you can be a missionary – with just about a two-hour drive to the Ozarks!  A tank of gas and a week of your time is all it takes.  Six one-week camps for different age groups run from June 26 to August 5.
      To get more information about the camp, email campworkers@cityunionmission.org or go to  https://cityunionmission.org/ then scroll down the page and click on "Youth and Camp Services" to check out Camp CUMCITO.  As Dennis Ellis, City Union Mission's Church Relations & Volunteer Administrator, says "We couldn't do this without our missionaries!"
     If you aren't able to go but still want to help, you can donate toward sending these children to camp by going to https://cityunionmission.org/donate/ and select "Camp" in the drop-down menu.
      Caleb Mason, GEPC's Director of Student Ministries & Missions, took a group of students down to Camp CUMCITO in late March. They worked to clean up the camp and prepare it for this summer's activities. Their work is featured on the cover of this issue of The Porch.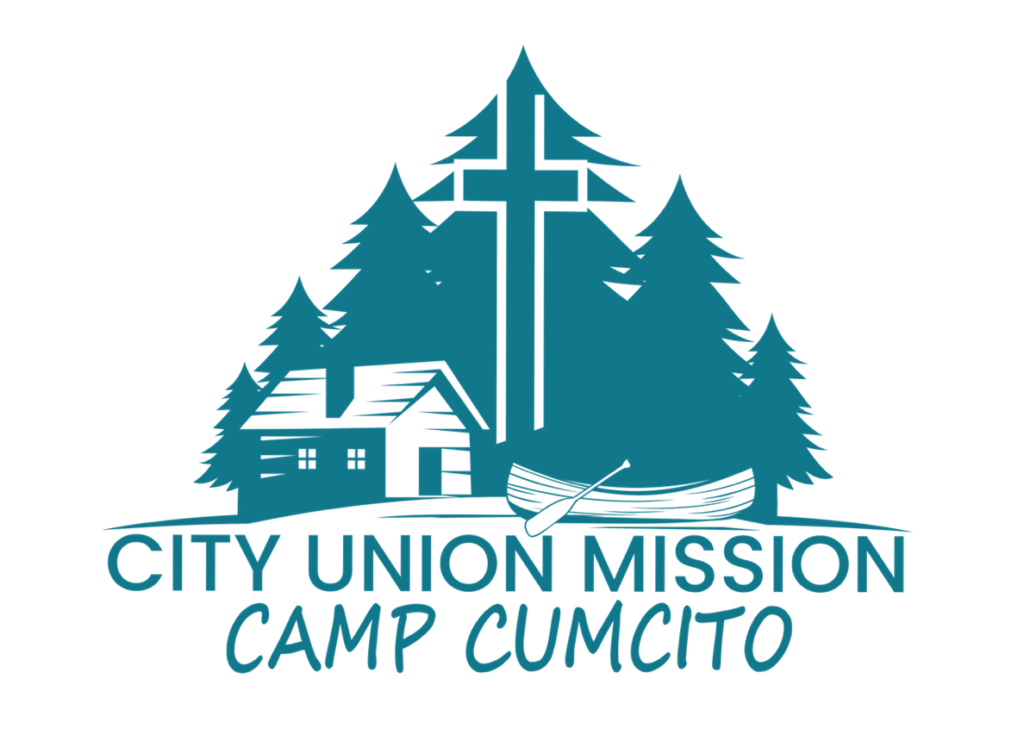 Camp CUMCITO Schedule: Summer 2023
June 26-July 1: Preteen 1 (ages 10-12)
July 3-8: Junior 1 (ages 7-9) & Tot Lot 1 (ages 5-6)
July 10-15: Teen Girls (ages 13-16)
July 17-22: Preteen 2 (ages 10-12)
July 24-29: Junior 2 (ages 7-9) & Tot Lot 2 (ages 5-6)
July 31-August 5: Teen Boys (ages 13-16)