Local Missions: Gashland Elementary
August 2023 | Written by Mark Lancaster
      When someone "goes to Gashland," they probably either attend a church, have a health need or are in Kindergarten or First Grade (3 churches, a clinic, a school). Just two blocks north of Gashland EPC sits a school that has a long history with our church and neighborhood.  The current structure of Gashland Elementary, part of the NKC School District, was built in 1956 – just eight years after the incorporation of Gashland Community Church, our original name.
      The founding Board of Directors of Gashland School included a long-time GEPC member, Luther Walker.  Since attending church 75 years ago tended to mean you lived nearby, kids who could walk to church would have walked to school on NE 83rd Street.
      What was once the norm, to live close to church, is now much less common.  Only two or three member families are within a mile today, so our kids don't attend Gashland School. A few years ago, Pastor Michael Morefield began to re-engage us with this local school.  Between meeting with school staff, treating with bagels, and encouraging members to know and serve the school, we have gotten to know them again. The Outreach Team has picked up the work of loving this neighbor.
       Looking into the eyes of the students there, and into the lunchroom which serves about 230 students each school day, you see kids worthy of our love. They are from all over the world and live here in our community. As seen hanging from the walls, the flags of nations from where student families have come are colorful and varied.
Besides flags of origin, there are other differences. A recent statistic showed that 47% of the kids were on free or reduced-cost lunch plans. Our church has helped with donating lunch money for students who are behind on paying. We also donate backpacks and school supplies for students. Many come from homes where both parents are not present. This latter point is harsh, especially when the school employs no men as teachers, administrators, or staff, save for an evening custodian. How do you role model family life without a father, a man regularly in the picture? It helps when male church members can volunteer at school.
One such volunteer joined the school district's YouthFriends program, assisting teachers and students.   Reading in the hallway with a kindergartner, Amiir, was a regular activity.  An eager listener with a smile that sparkles, Amiir saw the stream of his classmates pass him walking toward the door for recess.  He tugged on his teacher's jacket and whispered, "Can I stay and read with Mr. Mark?" Volunteering yields mutual rewards!
The school year starts for students on August 22nd, but before it begins, there is work to do. First, construction is going on to install ADA-compliant access where the school had previously only had steps. There has been concrete curbing work, new railings, and various other upgrades to the facility. Teachers will begin gathering August 7th for orientation and training.
You have a chance to participate in various ways of loving our neighbors through Gashland School. First, pray for academic success, camaraderie among the leaders, harmony in the classrooms. Second, consider volunteering through the YouthFriends (https://www.nkcschools.org/Page/667) program. Third, donate backpacks and school supplies (https://app.teacherlists.com/schools/37599-gashland-elementary-school) by the beginning of the school year (August 22nd). Once you get involved, you will find it a gift from God.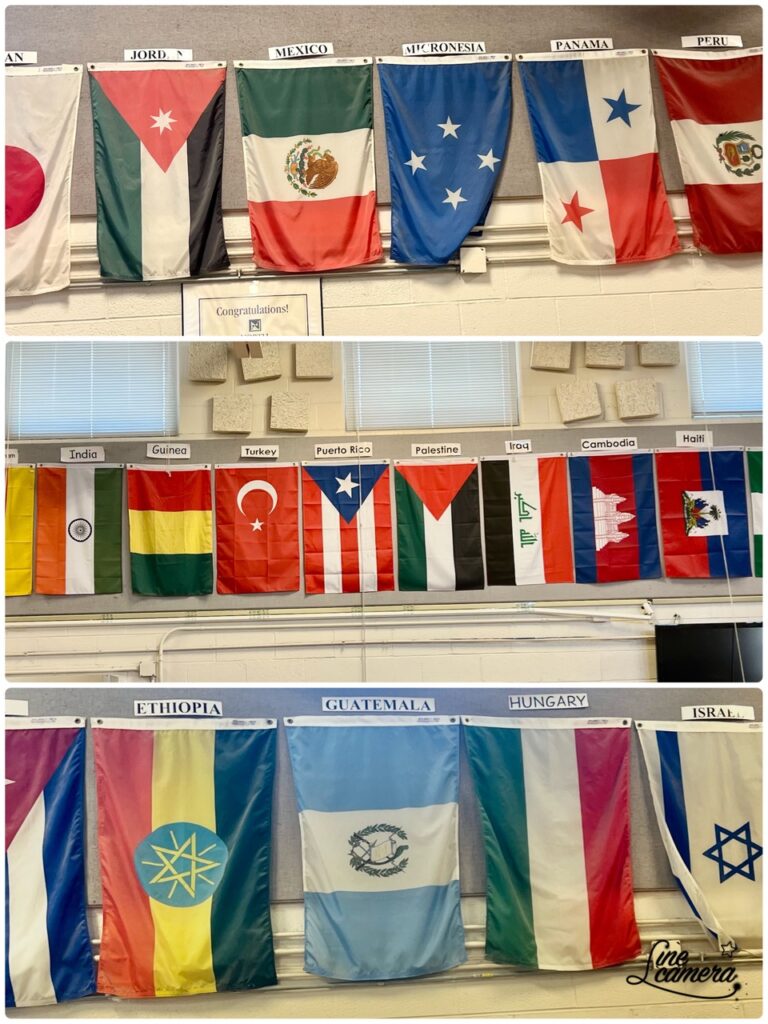 Coming out of the Covid period, which effectively took volunteers away from school, the following limerick was inspired:
Vowel Howl
Away from my pack at the school,
Enough with this distance, not cool,
I'll howl at the door
Open soon or I'll roar
Unless barking is breaking a rule!