March 2021 | Written by Maribeth Griessel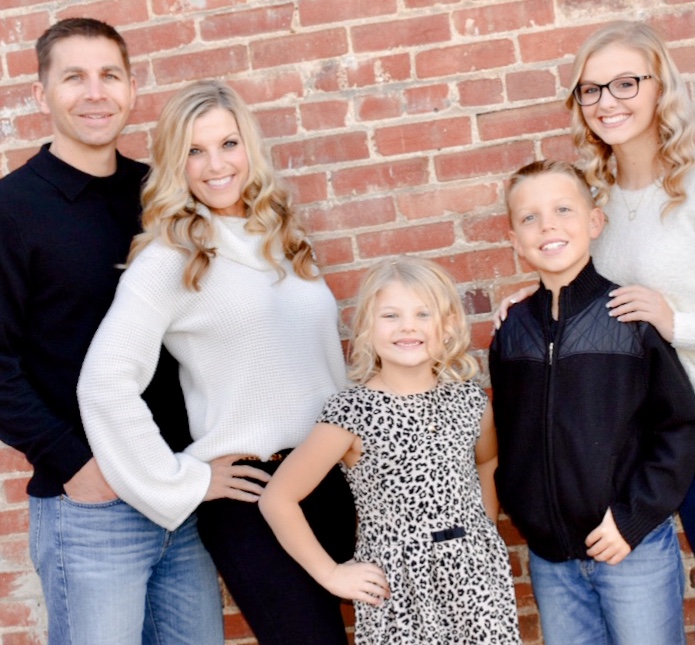 During 15 plus years in human resources management, the one task I always dreaded was replacing a longtime, well-liked, successful employee.  Thus when we learned that our GEPC office coordinator would be leaving at the end of 2019, it was difficult to imagine who would replace her.  We should not have worried for an instant!  January, 2020, introduced Jennifer Thowe as Gashland's new Administration Manager, and what a welcome addition she has become!
Though born in Warrensburg, MO, Jennifer has lived most of her life in the Northland area, graduating from Oak Park High School (still enjoying monthly get-togethers with former classmates.)  Though her father has passed away, she is pleased to have her mother and brother living nearby, and her sister in Johnson County.  Following high school, she attended the University of Missouri, enjoying favorite classes in math and statistics, and earning her degree in business, with an emphasis in marketing.  While attending MU she met her future husband, Neil, and they married following graduation.  Through years as an Army officer, Neil and Jennifer lived in many areas of the country, including San Antonio, TX, Augusta, GA, and in Alabama.
Mrs. Thowe is the proud mother of three children, 17 year old Ella, Park Hill High School,12 year old Owen, Congress Middle School and 8 year old Faith, Hawthorne Elementary School.  Their family is completed by two canine "children", Oreo, a six year old rescue German Shepherd mix, and Milo, an almost one year old mini Aussie-doodle puppy.  This youngest "kid" has taught Jennifer the wisdom of adopting adult dogs!
Jennifer was attracted to her current position at Gashland due to the facts that she was seeking a part time position, and that she had fond memories of this church from the time her oldest child had attended preschool here.  In addition to serving as usually the first smiling face visitors (and members) meet when they enter the church building, she also has worked occasionally as a real estate agent for nine years.  When asked what she most enjoys about working in residential sales, she notes that meeting people, addressing their varying personalities, as well as the opportunity to visit a wide array of house conditions interest her.
Mrs. Thowe grew up attending Holy Cross Lutheran Church and is currently a member of King of Kings Lutheran Church, where she has formerly served as a Sunday School teacher. A favorite scripture, one that has helped her through the trials we have all endured during this past year, is Phillippians 4:6, "…do not be anxious about anything, but in everything by prayer and supplication with thanksgiving let your requests be made known to God."
A lady of varying interests, Jennifer enjoys reading and of course, animals.  She is an action movie aficionado, and an avid runner…..having surpassed 1000 miles in just under a year, since last spring!!  She enjoys travel, with the ideal destination including a beach, for example, trips to Maui, St. Thomas and St. Barts.  
Having started dance lessons in 8th grade, Jennifer went on to become a "Golden Girl" at MU.  Without a doubt, this lady has become the front desk "Golden Girl" of Gashland!